Fox Radio Athens Launched as a station featuring DJs from around the world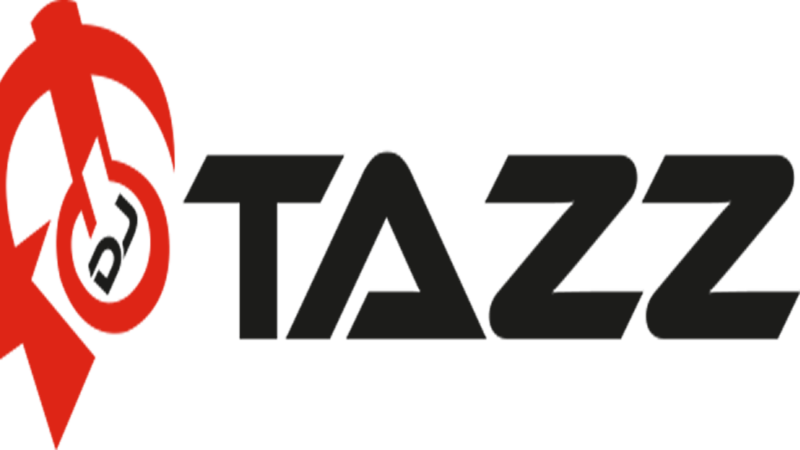 Fox Radio Athens Launched as a station featuring young DJs from around the world. On Sunday, October 11 at 17:00 we present the dj TAZZ
SOCIAL MEDIA:
Facebook: DJ Tazz "The Madness" Twitter: @DjTazzdawitboy
SoundCloud: DJ Tazz Da White Boy MixCloud: Dj Tazz "The Madness"
Instagram: djtazzthemadness
Bio:
Name: DJ Tazz "The Madness"
Contact Details:
Cell: +27799817245
Email: djtazzdawitboy@gmail.com
I have been a Dj since 1993. I play a wide range of genres and can adapt to the crowd. My preferred genre is Techno, but I also enjoy playing Afro House, Afro Tech, Commercial, Deep, Progressive, Tech House and Electro. I love to mix it up and that is known as "The Madness". I'm also part time producer under African Madness Entertainment SA in conjunction with Sweet Rhythm Entertainment SA part of the Oskido I Believe
I was the Official Brand Ambassador & Dj for Pussy Energy Drink South Africa in 2014 - 2016.
I had the pleasure of opening and sharing a platform with some of SA's Deejay Heavy Weights with the likes of,
Mark Stent (Stentfire) &H2O
DJ Fresh (5FM)
Euphonik (5FM)
Lady Lea (Beatboys)
Oskido (Kalawa)
Candy (Kalawa)
Gino Brown (Universal)
Mono-T (Kalawa) and some of Limpopo's hottest local DJ's
I also had the opportunity of opening for some International acts:
Harrison Crump (No No No) (Universal) from the USA
Jesus Pablo from the UK
I have played various venues and festivals in and around Limpopo with the biggest being the 5Th & 6th Polokwane Annual Beach Festival :- Annual Gay Pride Parade :- ANCYL March for Anti-violence Against Woman :- Annual Limpopo Comes Alive Summer Music Festival @ Mokopane :- Sun International Meropa Casino Jembe Traven Every Thursday:- SAPA YOPA 2014 & 2016:- Red Bull Studio Live @ University Of Limpopo :- Resident Dj at Rhapsody's Polokwane and most recent the Friday Resident Dj for Peermont Thaba Moshate Casino in Burgersfort.
I also featured on Capricorn FM from 2011 to 2014 with 10 live mixes on The Mixdown Avenue and had 15 mixes play listed for broadcasting on rotation.
I was one of the 1st resident Mix Dj's for The Club Energy Show on Energy FM 102.1 every Friday & Saturday night from 22:00 with over 70 live mixes more than 50 mixes on broadcasting rotation.
I also featured on SABC's Thobela FM with 12 Mixes and on Phalaphala FM with 5 mixes and 1 mix 5FM's In Das We Trust The Raveyard with Das Kapital.
I am also very fortunate to have a few mixes that featured on global internet radio shows, 2014 2 mixes on the MNL Show in Antwerp Belgium with Kevin Belushi, 2015 1 mix with the Electro Nights Show on Ibiza Global Radio. 2016/15 2 Mixes with Rudi Vogel on LOCOLND England, 2016/17 4 Mixes with Derek the Bandit Richardson on Databass.
I am currently in my 2nd year as the host of "The Weekend Madness Party Starter" show on JouRadio 91.0 FM streaming on www.jouradio.co.za every Friday from 18:00 to 21:00
Please check out my MixCloud https://www.mixcloud.com/thinuswilken1/ where most of my mixes are uploaded, there is some of the mixes that has some bragging rights that ended in the top 5 on various charts.
Thank you very much for the opportunity to submit my Bio and I am looking forward to bring you some of 'The Madness' to your upcoming events, please visit my Facebook page and also check out some of my mixes on MixCloud.
#Let_the_Madness_Continue